Air Conditioning Maintenance Services Help Prevent Breakdowns
...and Improve Efficiency, Reduce Energy Costs, and Promote Longer Equipment Life
The fact is, lack of maintenance is one of the leading reasons systems breakdown or fail early!
During the long hot Mesa summers our systems have to work hard to keep our homes comfortable. They actually run over 6,000 hours each year to keep you comfortable and account for up to 41% of your home's energy use.
After Running 6,000 Hours, AC Systems Need Maintenance Services to Keep Them Running Efficiently and Breakdown Free
Manufacturers of air conditioning equipment, the EPA, our local power company, and industry professionals all recommend annual maintenance to keep air conditioning systems running efficiently. AC Maintenance Services not only increase the efficiency of your system, it also reduces your energy use (saving you money on your utility costs), reduces the likelihood of a breakdown, ensures safe operation, meets warranty requirements, and most importantly, when done consistently, adds years to equipment life.
We Offer a Choice of Air Conditioning Maintenance Services:
We are an SRP Certified Contractor and offer the Cooling System Checkup Services they recommended as well as honor their special pricing.
We also offer a comprehensive maintenance service (we call it our Deluxe Tune-up) that takes an hour to an hour and a half to complete and includes a thorough cleaning of both your inside and outside unit, chemical coil cleaning, filter change or cleaning, and adjustments to maximize your efficiency and improve your comfort.
All of our Air Conditioning Maintenance Services are performed by our highly skilled, NATE® Certified Technicians, and are covered by our Money Back Service Guarantee.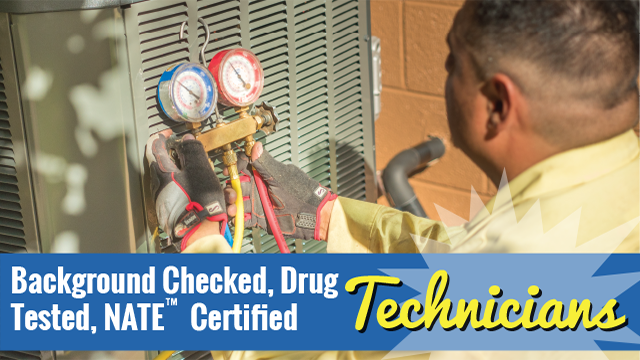 CALL OR CLICK TO SCHEDULE YOUR AC MAINTENANCE SERVICE TODAY!